I've officially been moved in for a little over a month now and have really made progress. My living room and dining room are finished:
And I've made significant progress on my bedroom:
As you can see, the walls have been painted, curtains hung, and a few decorative pieces are on the walls.
Big change from this, huh?
I also bought a loveseat from IKEA (Ektorp) to go at the foot of my bed. Well, actually, I bought it off Craigslist from this really nice man in Dallas. He even threw in an extra slipcover for free! The room is surprisingly large and I needed something to fill the space. Plus, I've always wanted to have a chair or sofa in my bedroom. I just think the idea is cool.
The kitchen is still a work in progress and doesn't look much different from before, except I have aqua accents scattered throughout. Yesterday, Mom and I went by Lumber Liquidators. We've decided to do a laminate in the kitchen, and I'm leaning toward the Golden Teak Handscraped laminate: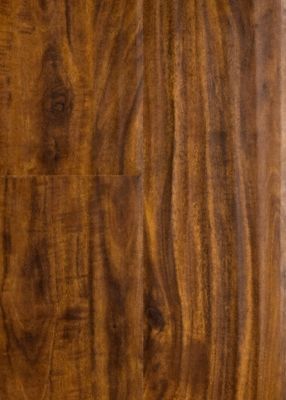 It's only $2.69/square foot, plus $1.99/square foot for installation. This means that for my kitchen, which is about 75 square feet, it would cost less than $500 to have new flooring installed. They would move the appliances, pull up the baseboards, put down the flooring, and reinstall the baseboards. I leave and $500 later, I have new floors. It sounds ideal.
We've also decided to put down Formica countertops. Now, if you've been reading, I'm sure you're like, WHAT?! But hear me out. I'm just starting law school. Three years from now, who knows where I'll be? What if I move? Well, then I would have wasted nearly $4000 on countertops that I love that the next owner might hate and rip up. If I do Formica, I'll spend around $1500 and have good looking countertops that will vastly improve the overall look of the kitchen for resale in case I do move, and, if I do end up staying in this house, I won't feel bad about replacing with my favorite granite. Plus, I'm hoping to ask for a new stainless steel stove for Christmas, which, again, will both improve the look of the kitchen and add value for a possible resale.
Hope everyone is having a wonderful summer and happy renovating!